Steve the Juggler can provide a chance for Children and Young People to discover new talents, get fit and build confidence while learning in a fun and unique way.
I am DBS, enhanced CRB and Disclosure Scotland checked,  and have £10million Public Liability Insurance as a Member of Equity
I have had experience in performing and running Circus Skills Workshops at over 1800 events including many in learning establishments such as…
| | | | |
| --- | --- | --- | --- |
| Primary Schools | Nurseries | Holiday Clubs | Out of School Clubs |
| Middle Schools | Playschemes | Children's Centres | Surestarts |
| Junior Schools | High Schools | Academies | Montessori Schools |
If you are visiting this page direct from receiving my e-mail advertising, then please click on the "download leaflet" link at the bottom of the e-mail you received to see my pricelist (or contact me and I can e-mail it to you)!

---
Circus Skills Workshops can be an ideal activity at
Transition Days (especially ideal for Vulnerable Pupil transition days with lots of confidence building activities and teamwork),
Reward Days (95% Attendance, after an OFSTED inspection, End of Exams party)
School Fetes,
Wow Days (especially if you have chosen the Circus as a topic to learn as a Term project)!
Healthy Living Weeks,
Activity Days,
End of Term events,
School Fetes,
Enterprise Schemes
and for when Classes are doing a project all about the Circus (I have a 30min History of the Circus Show that I can perform at Assembly!)!

I have worked alongside teachers to enhance specific subjects such as…
Drama (working towards putting on a show and learning performance skills),
Physical Education (very healthy activity and I have a 30mins Sports based show to encourage the kids even further),
Science (Newtons laws of motion etc), Mathematics
Religious Education (I can perform Christian Juggling routines!)
One recent hiring was for me to perform Fire Juggling on the first day back after the Summer Holidays while the Head-teacher gave a "boring speech" (their words, not mine) to the kids in the playground about Fire safety! This was followed by several Circus Skills Workshops and was a great welcome back to the new School year for the Pupils!
Why Circus Skills and Juggling in schools?: To find out more about the vast array of social, physical and educational benefits that children can experience and tap into, please visit the Benefits of Juggling page.
The following activities are what I am usually hired for by learning establishments. They can be mixed and matched and further information is provided by clicking on the links at each activity below:
---
Juggler for a Day / Half Day
These are the most popular options. You hire Steve the Juggler for a full day or half day (until Lunch-break or from lunch-break), and my activities can be split up however you require so that many classes or Year Groups can try out a Circus Skills Workshop, I can replace that day's PE, Drama, Religious Education (if learning about Christianity as I am a Gospel Juggler also), or  perhaps perform my 30min show at some point for the entire School in a special Assembly! This can make sure that everyone in the School gets to do something with Steve the Juggler during the day, and that the cost of hiring is split across the entire School rather than just out of the budget for a certain Year group!

30min Schools Show
Ideal for School Assemblies and when you want to reward the entire School (eg light relief after exams have all finished) or have something a bit different one day such as during the last week of term. The show can be tailored for an exact age group (eg year 6) or for an age range (eg years 1-6) so that everyone can enjoy the show! Your pupils will be inspired to talk, read, write and draw pictures about the Circus. More details can be found here – 30mins Schools Show  (these shows can be shortened or increased to between 5-45mins if required, but 30mins is the ideal Assembly time requested by Teachers! Gospel Juggling Shows are also available for your Christian Assemblies such as Easter and CHRISTmas!
Steve's 30min Shows
| | |
| --- | --- |
| Custom 30-40min show | My usual show without one particular theme (as the ones below have). Just good, clean Juggling, Comedy, Music and mayhem! |
| Word Circus | A Circus Skills extravaganza based around words, poetry, books - this was originally developed for the Scottish Poetry Festival (2005), and toured around Northamptonshire Libraries (Summer of 2011) and comes in useful for World Book Day also! |
| Olympics / Sports | Developed in time for our glorious "Team GB" Summer Olympics of 2012! Filled with facts about the Olympics, and with lots of positive messages about working as a team, perseverance etc, it can be used to help promote Sport in general. |
| A Day at School | Steve the Juggler takes you through a typical day at School, all the way from waking up and catching the bus straight through your School Timetabls of subjects and straight out the door again (not forgetting homework 🙂 He does all this while throwing things in the air and giving quick lessons on each School subject. Mayhem, Comedy and Juggling at its best! Ideal for "Back to School" and "Last day at School" Assemblies. |
| History of the Circus | A 30-45min show where I tell the History of the Circus (from Roman times to modern days) while performing with my Circus Skills props. Very useful when the Children are studying the topic of Circus. |
If you have a particular theme in mind for my performance, then please let me know. Some of the above shows only came together because of suggestions, so I am always keen to come up with new idea's to extend my repertoire!
Please have a look at my Showreel below which will give a small glimpse into my Performances!
Circus Skills Workshop (taster session)
Try a variety of Circus Skills such as:
Juggling – scarfs, beanbags, balls, rings and clubs
Manipulating – Diabolos, flowersticks, speedcups, cigar boxes
Spinning – Poi,  Plates, Toothbrushes!
Puppets, Magic, Giant Bubble making!
Also available is a parachute for playing games if requested. We can work towards a short talent show at the end of the session with some performance skills being taught during the sessions. More information on my Circus Skills Workshop page.
---
A Series of Circus Skills Workshops
Allows time to develop juggling skills, and gain more ability and confidence with your favourite props (perhaps on a weekly basis for one term), building towards a grand finale show on the final session (for all to see!) More details on Circus Skills Workshop page.


This activity is not taught in my workshops, but it is cool!
Fetes, Fayres and Fun Days
Steve can entertain, put on shows (up to 30mins long), provide walkabout performances and run Circus Skills workshops, whatever your event may be. Find out more about Walkabout Entertainment. If the event is outdoors then my fire juggling entertainment can be considered. If the event is outdoors when it is dark, then glow juggling may be appropriate also.

"I just wanted to say a big thank you for all you did for our summer fair at the weekend. I've had so many people come up and say how much they enjoyed it and I really appreciate you carrying on despite the weather! I'll be recommending you to friends and other school PTA contacts.
Many thanks again! Kind regards, Lucy Simpson  – PTA Chair – Bernards Heath Junior School"
---
Giant Bubbles Workshop
Available as an add-on to your Circus Skills Workshop. More details on the Giant Bubbles Workshop page.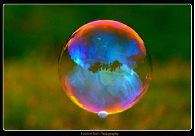 ---
Juggling with a Christian Message: Explaining aspects of the Christian faith through the art of juggling. Please visit my Christian juggling page to find out much more.
---
Promotions Pack: I have a schools promotion pack (post) or an e-mail which I can send which details the costs for the services listed above. Please contact me and I can provide much more information about everything!
Workshop Sizes: Between 15-40 pupils  is a good workshop size. I can cope with any amount of  pupils (within reason!) but it may be best to split into several workshops if the number is greater than a typical class size. Teachers are kindly requested to stay with their pupils but are welcome to enjoy taking part in the sessions!
Ages: All of the above workshops and performances are tailored to the exact age group(s) of those participating. Suitable from playgroup and nursery age upwards.
Why not send me a message just now (using the contact form below)?