Paul Cinquevalli
(1859-1918)
"The Human Billiard Ball Table"! His nickname refers to a favourite trick which involved juggling and rolling balls all over his body, before he caught them in special pockets on his green felt jacket! SIDENOTE: It was because of a nasty fall on the Trapeze that he decided to become a world class juggler instead. He invented lots of tricks, especially manipulating any objects that weren't nailed to the floor (eg chairs, hats, umbrellas)! One of his most dangerous tricks was to catch a wooden family washtub (20kg) on his head!
Enrico Rastelli
(1896-1931)
He was able to juggle 10 balls, 8 sticks, and 8 plates (although not all at the same time!) Because of Enrico's dedication to excelling with these 3 props, this is probably the main reason that this book is focusing on teaching to juggle with Balls, Sticks (clubs) and Plates (Rings)!
Bobby May
(1907-1981)
"The International Juggler". Although he could juggle 8 balls, Bobby's best routines were with 3 and 5 balls. The routines contained lots of bounce moves with added spin, so the balls would bounce back unexpectedly. He could also Ice Skate while juggling. His Stick, Ball and Hat routine was outstanding.
Francis Brunn (1922-2004)
He moved from Germany to join the Ringling Brothers Circus in America. One of the first jugglers to realise that although he could juggle great numbers of objects (he is believed to be the first to juggle 10 rings), it could be far more entertaining to work with smaller numbers of props, such as a single ball. SIDENOTE: Francis helped fund Philippe Petit for his 1974 walk on a tightrope between the twin towers of the World Trade Center.
Lottie Brunn
(1925-2008)
Generally considered as one of the fastest female jugglers of all time. By the age of 14yrs, she could perform with 8 rings.
Anthony Gatto
(born 1973)


Holder of most Numbers Juggling world records at some point. He joined Cirque Du Soleil from 2010-2012, then retired from juggling and set up a Concrete Business. We hope that one day he will resurface and join us again…
Flying Karamazov Brothers
(performing since 1973)
A juggling and comedy troupe who perform in Theaters all over the world. They are well known for their Danger/Terror Trick where they gradually introduce 9 items (ukulele, skillet, fish, egg, block of dry ice, salt shaker, cleaver, torch and a bottle of champagne) – then juggle them all at once, ending the trick with a cooked fish, the egg in the skillet and drinking the champagne!
Cirque Du Soleil
(founded in 1984)
"Circus of the Sun" – This group are from Canada, and are currently the largest Theatrical Production Company in the World, making profits in the hundreds of millions each year, thus proving that the Circus is here to stay… for now! Their shows are a wonderful mixture of Circus styles from all around the world, with a solid theme at the core. They have multiple permanent shows playing at Las Vegas, and over 90 million people have been to their live shows.
Gandini Juggling Project (founded in 1992)
Created by Sean Gandini and Kati Ylä-Hokkala. They have been at the forefront of making Juggling modern and relevant for the 21st Century with their touring shows. Their Juggling Workshops are also very inspiring and challenging no matter how expert a juggler you might think you are!
Jay Gilligan
American Juggler who now lives and performs mainly in Europe. One of the most creative modern day jugglers you are likely to find. SIDENOTE: Go immediately to YouTube and watch some of Jay's TEDTalks – you won't be disappointed!
Wes Peden
(born 1990)
From 2007-2010, Wes studied at Circus University in Stockholm, where his Head Juggling Professor was Jay Gilligan! He holds various world records for 5-7 club tricks, and his inspirational juggling videos and shows at Juggling Conventions all over the World are showing the next generation of jugglers what new possibilities are out there…
The list could go on and on. Please spend some time searching for more information on:
| | | |
| --- | --- | --- |
| Trixie Larue | Kris Kremo | Vova & Olga Galchenko |
| Team Rootberry | Stefan Sing | Sergei Ignatov |
| Cindy Marvell | Steve Rawlings | Thom Wall |
| Alex Barron | Felix Surbe | Stevie Vegas 😊 |
OK the last name is me, but when else am I going to be able to put myself amongst such esteemed company?!).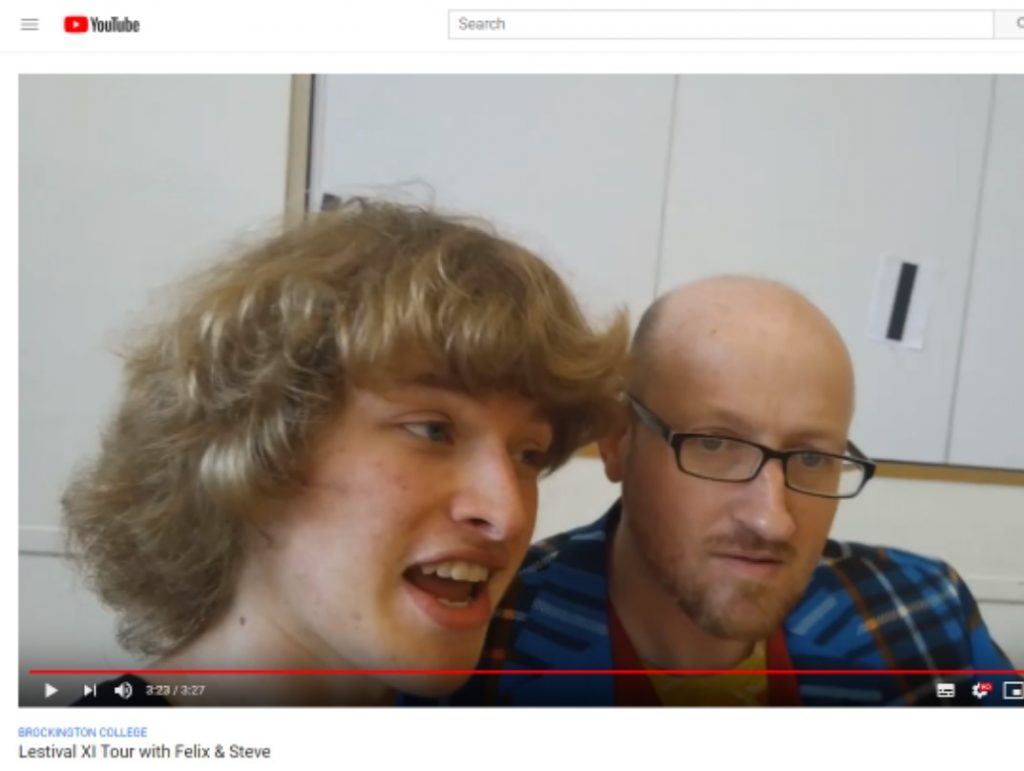 SIDENOTE: Felix & I regularly post video clips on YouTube reviewing Juggling Conventions we have both attended (click on the picture above!)