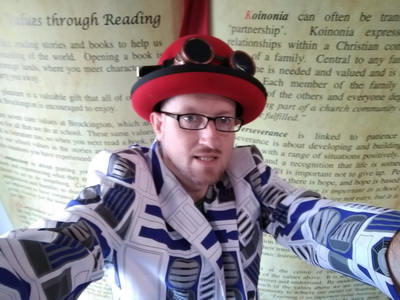 Most Children/Youth organisations in the UK have a Circus Badge or will accept certain "circus skill or performing activities" as credit towards a badge. This page is set up to explain the different badges and offer direct links (which open in a new browser window) to the badge pages on the official websites of your organisation, so you can investigate further. I can provide further details on request of exactly how I can help you achieve the badges (as well as my fee's) so please get in touch (perhaps using the contact form at the bottom of this page).
---
Scouts:
---
Rainbows/Brownies/Guides:
As of around Summer 2019, this organisation don't seem to have a specific Circus Performer or Performing Arts Badge (although the Brownies do have a Performing Badge, and the Guides have a Fitness badge – a Circus Skills Workshop is definitely a fun amount of exercise)! I am still receiving just as many enquiries and bookings from Units wanting to learn these skills and have a fantastic time regardless of earning a Badge by the end of the night, so long may this continue!
---
Boys Brigade (BBs):
I have written 6 Circus Skills activities which count towards the Skills Badge, which appear in the Discovery Programme:
Devilstick
Plate Spinning
Toothbrush Twirling (see video tutorial below)
Juggling 3 Scarfs
Scarf Juggling Tricks
Juggling 3 Balls
St John's Ambulance
Details of the Entertainer Badge for the Badgers (7-10yrs) from their official website – St John's Ambulance.
---
Celebrations / Camps / Activity Days
There are also plenty of non-badge special events in every organisations calendar such as Celebrations, Camps, Fireworks Displays (with my fire/glow performances), Fun Days that I can perform and run workshops at. For more details of my non-badge activities, please try my Schools, Nurseries, Playschemes page. Another activity that may be worth considering is my training session for leaders where I teach them Circus Skills and how to run Circus Skills workshops so that they can run these sessions by themselves. Information about this course can be found on this Training / Teambuilding page.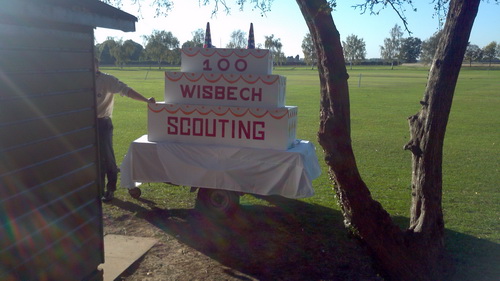 Cost: Please contact me and I will can send you my pricelist and more information.
---
---
Duke of Edinburgh Award Scheme
When I used to run a Juggling Club in the Stirling area, there were a couple of people who attended in order to progress their Duke of Edinburgh Award scheme as part of the Skills Section (Circus Skills Programme). For up-to-date information, please contact Duke of Edinburgh Awards people directly or visit their website – www.theaward.org or speak to your leader.
---
---
Why Circus Skills in your Organisation? To find out more about the vast array of social, physical and educational benefits that the children in your troop/unit can experience and tap into, please visit the Benefits of Juggling page.
Gospel Juggling: If your organisation is Christian based, then you may be interested in my Gospel Juggling page where you can find about my Performances. I also have a 2-day Workshop for teaching all the Skills so that your Staff are equipped to perform Gospel Juggling.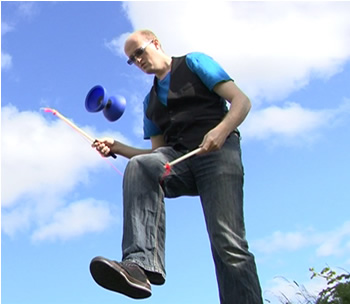 Feedback from 14th Forth Valley Scout Troop (1st Falkirk)
"Just a note to thank you for helping us with our circus Skills badge. All aspects of the evening were just great. The scouts picked up some new skills, you kept the evening moving with a great mixture of workshops, advice, a performance, a question and answer session and even a game thrown in. Your advice on performance and the little performances the scouts gave to each other at the end of the evening was just brilliant. I cannot recommend you highly enough to scouts and other youth groups. A challenging fun filled evening."
Hamish Scott, Scout Leader
---
Feedback from 1st Aberchirder Guides (Aberdeenshire)
Just a quick line to let you know how we got on today! The weather was dry & sunny but ever so windy so we moved onto the hard ground in the shelter of the house. We used your idea of everyone having a stage name and had prepared leaflets to give out with a list of acts. We also had a few rehearsals and changed our plans many times!
We managed to present some wonderful displays using the sonic poi, devilstick, diablo and juggling. Everyone had great costumes and we provided popcorn & toffee apples to add to the atmosphere. I have already had 2 phone calls from mums to say that their girls had such a great weekend. Thanks so much for your help and time, we really appreciated it!!!
Jan Skyner x
---
Feedback from Dunblane Boys Brigade
"All the boys – from Junior Section (P4-6) and Company Section (P7-S6) had a whale of a time trying out all the new juggling and other circus activities. Steve spent a very reasonable amount of time explaining things and then let the boys explore, which allowed them a lot more freedom than a structured "lesson". Although initially a bit shy in showing off their new-found skills at the end of the night, Steve did a great job of teasing the performer in them out into the public domain. The boys, no matter how "grown up" they think they are, had no qualms about spending an evening learning something new and not being afraid to make mistakes. On top of all that, Steve provided a great role-model to them by talking about how juggling and performing links to the Christian walk of life. Thanks, Steve, for a great night – we'll have you back again sometime, I'm sure!"
Fraser Boyd, Dunblane Boys' Brigade