Steve The Juggler – Professional Entertainer
(Juggling / Comedy / Magic / Circus Skills Workshops)
You are probably here for a reason, so let's see if I can point you in the right direction!
You require an Entertainer. Please try my Juggler for Hire section. This might include Walkabout Entertainment, Circus Skills Workshops, Fire or Glow Juggling, Skills Badges, Birthday Parties, Weddings etc. I am happy to mix and match all my activities, and can send a pricelist when you get in touch. I am an Entertainer who SUITS every Occasion!
You are a Christian Organisation wishing to hire one of Europe's top Gospel Jugglers or find out more about what Christian Juggling is all about. Happy to chat with you and suggest how I can best fit in with your Church Services and Outreach Events!
You want to learn or improve your Juggling or Prop Manipulation Skills. I have written over 50 tricks pages (many with video tutorials)
If you wish to contact me for any reason, then you can find my contact details at the bottom of every page on the website, as well as links to Social Media (you can follow me on:
Facebook – where I publish a Skills Video from around the world every day (please subscribe and share with friends!)
Twitter – where I write an original joke every day (please follow and retweet!)
YouTube – over 100 performance/tutorial/gospel juggling videos (please subscribe – it's free)!
FOLLOW ME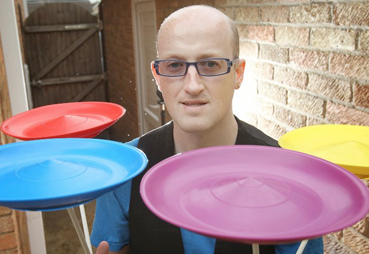 A chance for children and young people to discover new talents, get fit and build confidence while learning in a fun and unique way.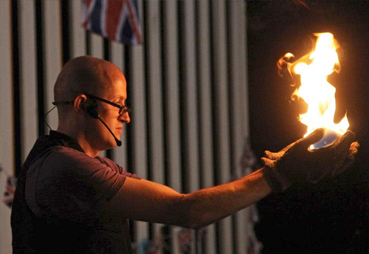 From Juggling with Balls, Scarfs, Rings and Clubs, all the way to Diabolo, Devilstick, Poi Spinning, Toothbrush Twirling and much more!
Over 50 Skills Tutorial pages with text/picture and video tutorials so you can enhance your skills.
Juggler for Hire
If you are interested in finding out all about the Juggling Services I offer, then the Juggler for Hire section is the best place to begin!  Lots of different ways to mix and match my skills for your event!